Buzzfeed.com has what is apparently the Authentic Women's Penis Size Preference Chart.
The size is measured according to length and circumference (both in inches), and scaled from Ideal to Not Satisfying (too small in length and girth, or too big in length and girth, or any freaky combination of small and big) - with stops at Very Satisfying But Not Ideal, Satisfying, and Enjoyable along the way.
Apparently, the ideal size is from 7 to 8.25 inches in length and from 6.25 to 6.15 inches in circumference. Who knew?
The chart below: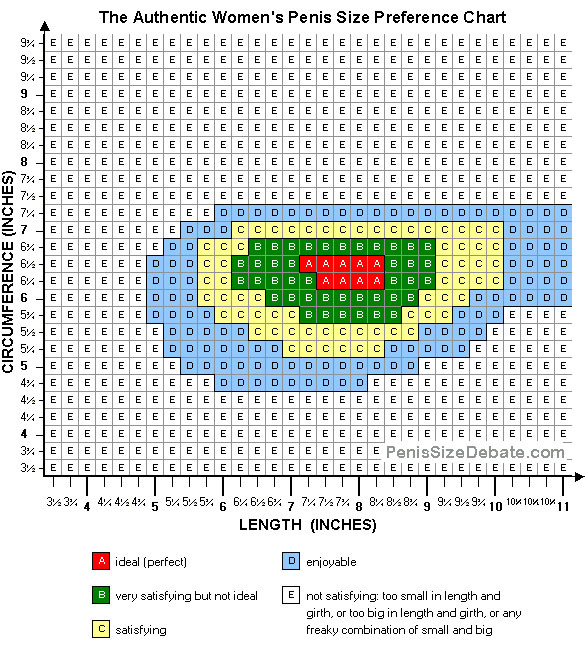 Discuss.