F-f-f-f-f-f-f-founderrr
Founder
Mar 11, 2008
3,846
26
68
32
Okay, what the FUCK is up with these things?? If I could, I'd just wear regular jeans throughout my pregnancy, but that just isn't making sense from the monetary aspect. Yes, Prick, I just said I can't afford it.
Anyways, this means that I have to break down and buy these fucked up pieces of shit. I don't understand why they don't just take a regular pair of stretch jeans and make the top even stretchier by replacing the denim with a cotton-covered piece of elastic.
But no... they make these things crawl half way up your back and belly... which is
the
most uncomfortable feeling ever - especially when you feel fat anyways. Even the "no belly" (supposedly won't come up over your belly) style have a crotch length of two miles. The "optional" belly panel style that is really stretchy and can be folded down eats into your sides and STILL doesn't allow you to fold it down far enough because the crotch is, again, two miles long.
Do pregnant women really prefer this shit, or what? Who designs this crap? If you do, or have, I hate you.
Why on earth would I want my jeans to be sitting on my back and have enough extra space in the ass and legs to fit another set of my lower parts? Also, how does it make any sense to put stretchy stuff or scratchy DENIM up on an irritated, growing, belly?
It would seem that the first line of logic, when designing these things, would be to make everything come below the belly and sit right where normal low-rise jeans do on the back. And then, if some 80's-wearing retard wanted "full coverage", you could then design something frumpy for them...
And, on that note, what's up with all the extra freaking space and horrible ass designs anyhow?? Yes, my belly is a little large, but my ass is not ten miles wide and my legs are NOT oak-trunks. Nor does my ass need to be made to look flat or wider than it already is by some lame design.
In short, mat. pants designers... here's where you suck:
rise
design
fit
Oh yes, and length too. What, you can't offer anything but a 30" inseam that will shrink to 28"-29" ??
Pretty much, every aspect of your pants are lame, except for the fact that they are stretchy.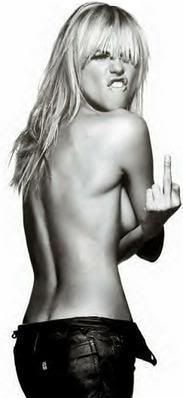 ​