I mean, how can you NOT go out on halloween? After sleeping practically the whole day both Thursday and Friday, I finally got out of bed feeling human.
And I dressed up awesome! I can't find my gloves from my outfit yesterday..I think I left them at my friends house...
But here's part of my costume....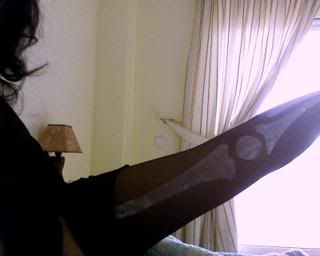 You can't see it too well, I guess, but it's skellington bone tights - I am awesome!
Also, the camera only fits half of my leg in...:yociexp37:
When I get the pics back from my friend I'll be able to show them in more detail as the pics were taken from further away, therefore encompassing all of the leg.
Also, in honour of this very witchy day, I decided to go back to black!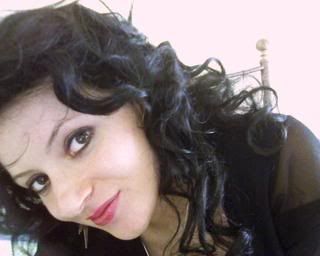 :10_003:
-------
Just kidding, it's a wig. :yociexp77: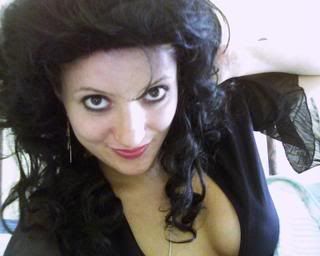 <<<My hair would never go that big! Except maybe if I didn't brush it for a week.... :khi2d:
Where is everyone else's costumes???